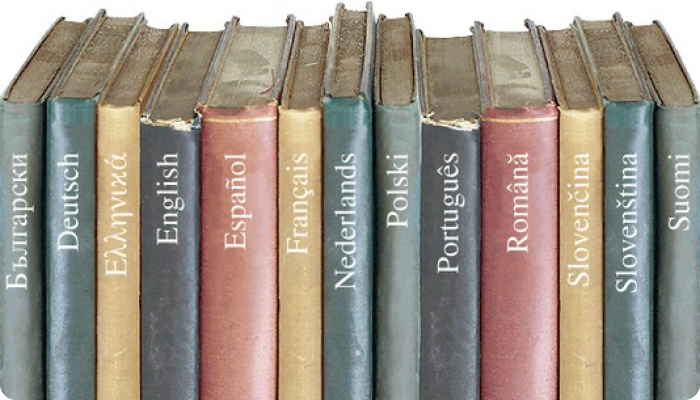 TaTcenter is an educational center of learning more than 60 languages!
Studying languages in our Translation and Training center will help you to enhance your professional status, to communicate with foreign partners and friends, to travel, to read books and publications in the original and to get the confidence in your professional future. It is well-known that a person who knows several languages is recognized at all spheres.
Our classes are held in such a way that you wouldn't want to leave this pleasant atmosphere of foreign languages. Let's say "stop" to boring and standard systems of teaching!
Our benefits or why you should choose our company:
A wide range of foreign languages.
Our teachers are highly qualified (local and native speakers). We were able to assemble a friendly team who are professionals in their field. All teachers have experience in teaching more than 5 years.
New modern training program using the most popular textbooks.
Individual programs (according to your wishes).
Flexible training schedule (when it´s more convenient for you: morning, afternoon or evening).
Best prices in accordance with quality, flexible discount system, super deals.
Monitoring of the quality of educational process.
Office location at the city center (Zoloti Vorota station, 8 Lysenko, office 65).
Translation and training center TaTcenter makes a specialty out of CORPORATE TRAINING.
What does foreign language mean for all members of organization? The company's image, confidence in the negotiations and erudition of our team. It's well known that knowledge of languages is one of most important requirements in all institutions.
For sure all directors would like to see in their company people who are confident, purposeful, modern employees and the first step in the development of the personnel is for a director to choose a corporate training program.
Corporate training is valuable becase the participants in the learning process already know each other and there is no need to waste time and energy to explore and establish interpersonal contact. The training program is flexible, it helps to take into consideration all requests of the customer in choosing the specific topics of training.
Our experts will take into account the language skills of each employee, which helps to make a clear picture of proficiency in language of the whole group. As a result, corporate training makes it possible to achieve a high level of language skills for personnel of the company that promotes a good image among customers and business partners.
We hope that OUR TRANSLATION AND TRAINING CENTER TaT center will be a real catch for you as well as a friend. We want to see your development and progress, progress in ideas, talents and abilities!